Pine Creek Pack is an experienced independent co-packer with bagging, warehousing and shipping capabilities. We specialize in bagging allergen free, organic and conventional, low moisture food products. We can put your bulk product into a retail ready standup zipper-lock bag or pillow style bag with or without a zipper.
Let us solve your bagging, warehousing and shipping needs.
With Pine Creek Pack, "IT'S IN THE BAG!"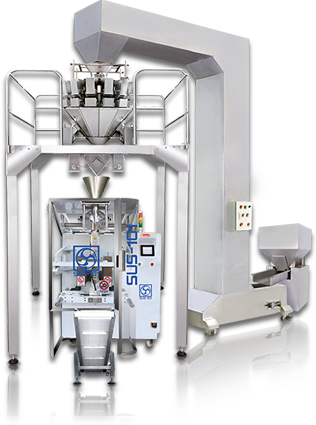 Pine Creek Pack – Your Goods Sealed With Care
Are you looking for custom Co Packing Solutions? Well, Pine Creek is here to offer more than just packaging.
Being a reputed custom co packaging company, we make sure to provide exceptional co packaging all across Washington. Whether you are an individual, business owner or need quality Copack Solutions for industry packaging, we are here to help.
For enquiries, simply dial our number or email us for further details!
Quality Packaging That Meets Affordability
Choosing the right Co Packing Company is probably the most stressful and anxiety producing task. Where at one point you need quality Co Packing Facility, on the other side you need custom co packaging solutions at affordable cost. We, at Pine Creek, Packs unlike others in Omak. Our exceptional packaging solutions are different and customized to meet your niche requirements.
Trusted Contract Packaging Services You Can Count On
Do you wonder want makes us commit quality packaging solutions? At Pine Creek, we are dedicated to provide fine contract packaging solutions to a diverse network. We have been facilitating brilliant co packing services for a long time. Our knowledge about the co packing industry in Washington, has helped us broadening our views and expertise to deliver exceptional co packing services to a variety of businesses.
Here Is What You Should Know About Our Co Pack Solutions?
As a basic or far-reaching concept, our packaging solutions are the process of enclosing products in preparation for distribution or sale. We not only Pack and store but we make sure that your fragile goods are kept with care. At Pine Creek, our aim is to protect your products from tampering and also preserve them during storage. Even the materials we use to enclose the product is different due to the nature of the goods. We are dedicated to facilitate you with fine co packing services across Omak and beyond.
What Keeps Us Thriving?
There are a number of solutions that packaging companies are offering these days, however, at Pine Creek, you might be able to experience extreme flexibility. Wonder why?
We are a reliable company that allows you to avail co packing solutions without putting any effort. Our experts will pick your goods from your doorstep and enclose them in Pine Creek Bags that ensures to keep it in the precise state. Whether it's about quality packaging in Pine Creek Bags or Custom Co Pack services, packaging is our core business and as a Co Packer we do it perfectly. Our great blend of knowledge, experience and skilled talent keeps us thriving.
Your Co-Packing Experts
At Pine Creek, we take pride in having a team of dedicated professionals who are trained to get your product packaged and ready for market in the most efficient time. We have gathered a talented packaging workforce and high-end equipment for your convenience. Once you contact us for optimum co packaging services, our well-versed experts gear up quickly for your project to provide brilliance with minimal time taken.
Right Practical Knowledge
We understand that every business is different and so its requirements. Some requires our services for frozen item, others for big packages for cargo and shipping, here, at Pine Creek, we have right practical knowledge to deal with your precious products. That's why we endeavor to deliver to our customer-flexible solutions no matter what the circumstances.
Our Co Pack Packaging method depends on the type of your product and the duration of storage. To discover more about our packaging solutions, contact us now!